Festive Crystal Drop Decorations Set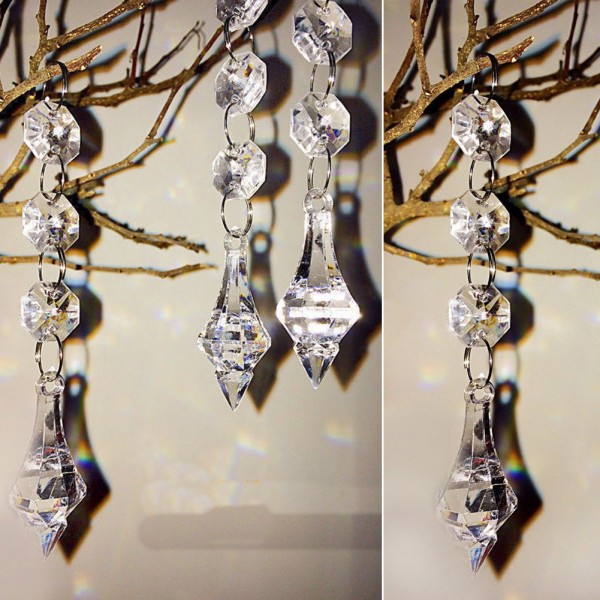 This stunning Festive Acrylic Crystal Drop Decorations come in a set of 10 pieces, they are stunning to the eye and will compliment any colour theme of your choice. Can be used to dress the tree, a garland or even for additional details to a party/wedding event to add an impressive sparkle finish. Crystals set in a secure loop adjustable drop setting.
Each decoration measures 11cm in length, individually wrapped in bubble wrap for safe keeping and arrival.