7.70 CTTW BLUE SAPPHIRE TRI-SET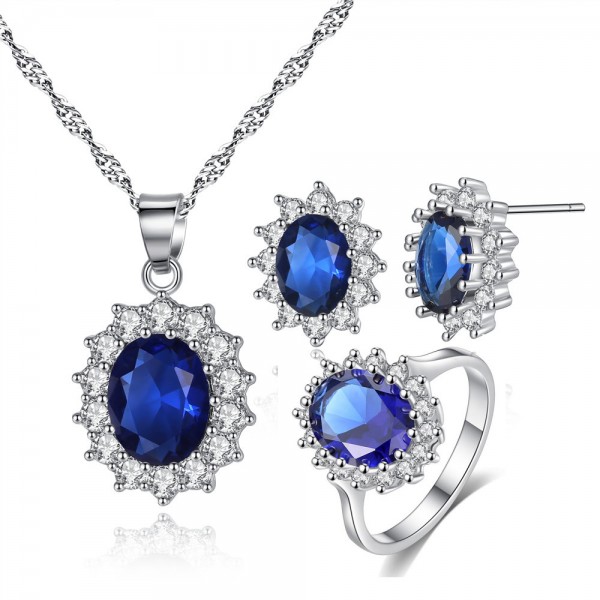 If you are wanting to really spoil yourself or perhaps give an amazing gift of Jewellery then this has to be the choice for the ones who love Blue. This Set features Oval Cut Simulated Blue Sapphire Gem Stone with a Royal design of surrounding Clear Crystals. The Ring is available in 4 different sizes, the Pendant comes with an adjustable chain 18-20 inches and the earrings are for pierced ears only with a secure butterfly clasp. The whole set is protected and plated with the precious Rhodium and will arrive in a Luxury Jewellery Box and Ring Box for gifting/ safe keeping.
Understanding your Lab-Created Sapphire Gem Stone: The Lab-Created Sapphire Gem has essentially the same optical appearance as a naturally occurring counterpart.
This item is plated with the precious white metal Rhodium. This is one of the rarest metals in the world. It is part of a group of elements referred to as the platinum group metals (PGMs) or platinum group elements (PGEs). Carefully look after rhodium jewellery to keep its fantastic, highly reflective white finish to enjoy this item's beauty for years.