St. George Shamballa Bracelet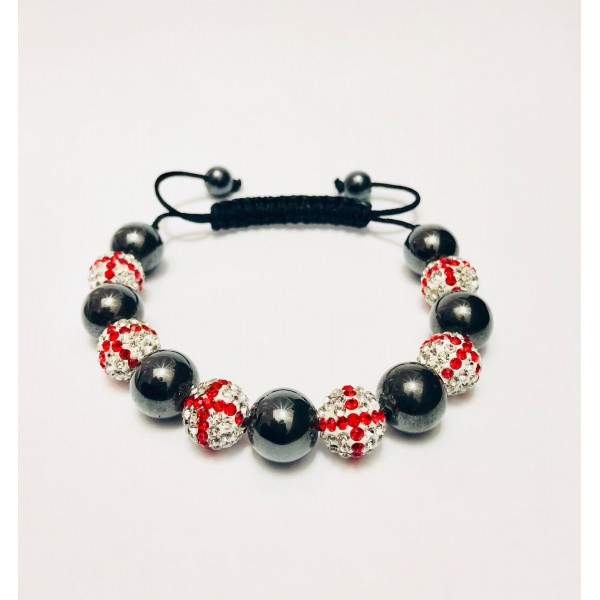 This beautiful adjustable unisex shamballa bracelet is a must have item, especially for the world cup.
It is great for everyday use and it easily goes with any of your outfit and creates wow factor on your look. You can match it with any other bracelet or bangles but it also look great on its own. It is a perfect present for your loved one, best friend, daughter, mother, football fan or simply just for your own collection of jewellery.
Material: Cubic Zirconia / Haematite