Flower Pendant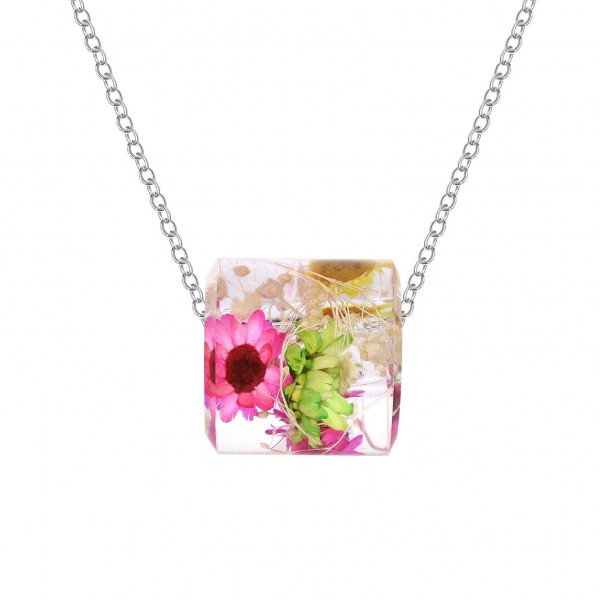 This Stunning Flower Pendant brings you right into spring with its circular acrylic clear resin setting capturing the central flowers in 3D. The Chain is Rhodium Plated and adjustable to 18-20 inch what features a lobster claw clasp.
Comes in a Luxury Velvet Jewellery Pouch.
This item is plated with the precious white metal Rhodium. This is one of the rarest metals in the world. It is part of a group of elements referred to as the platinum group metals (PGMs) or platinum group elements (PGEs). Carefully look after rhodium jewellery to keep its fantastic, highly reflective white finish to enjoy this item's beauty for years.