GOLD CRYSTAL SOLITAIRE TRI-SET WITH CRYSTALS FROM SWAROVSKI®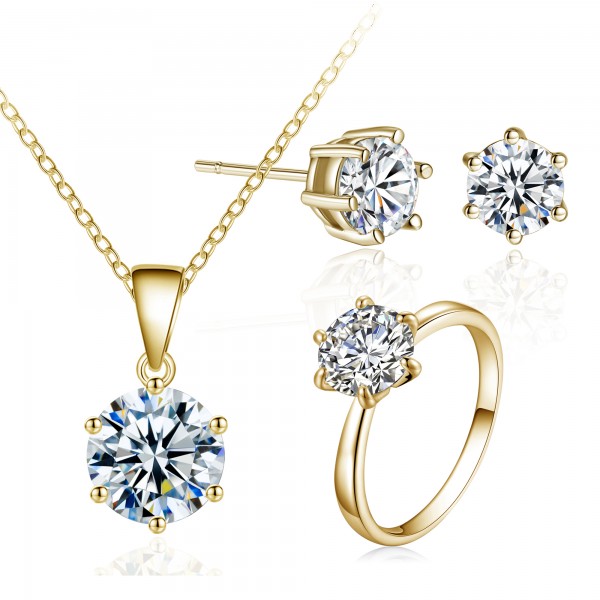 This stunning set consists of Gold Plated Ring, Gold Plated Earrings With Crystals from Swarovski® and a Gold Plated Pendant With Crystals from Swarovski® all feature a beautiful matching clear central crystal.
The Pendant comes on a Gold Plated Adjustable Chain which measures approximately 18-20 Inch's.
The set also comes with Product Care Instructions and luxury Jewellery boxes.