7.33 CARAT Clear Lab-Created Sapphire Rhodium Plated Tri-Set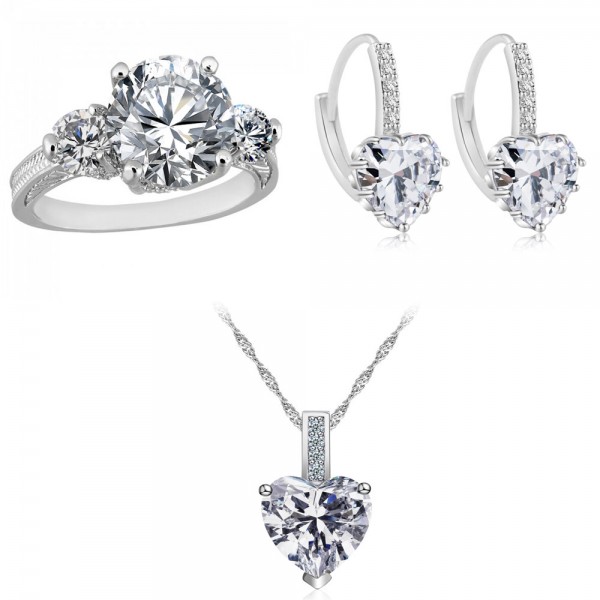 This stunning set consists of Rhodium Plated Ring, Earrings and a Rhodium Plated Pendant all feature a beautiful 2.5 Carat Blue Lab-Created Sapphire Gem Stone. The 2.5 Carat Brilliant Cut Lab-Created Sapphire Gems measure approximately 10mm round the ring is complimented with two Brilliant Cut Blue Lab-Created Sapphire Gems.
The Pendant comes on a Rhodium Plated Adjustable Chain which measures approximately 18-20 Inch's.
The set also comes with Product Care Instructions and luxury Jewellery boxes.
Understanding your Lab-Created Sapphire Gem Stone: The Lab-Created Sapphire Gem has essentially the same optical appearance as a naturally occurring counterpart.