Solitaire Pendant & Drop Earrings Set with crystals from Swarovski®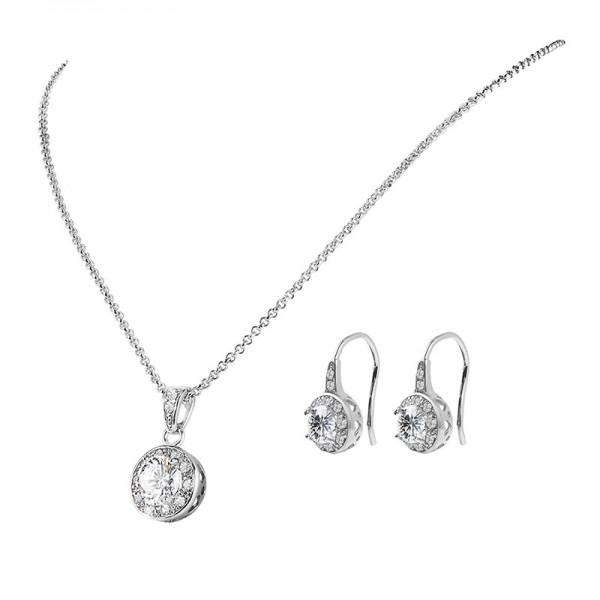 This flawless solitaire crystal pendant which measures 9mm in diameter is surrounded by matching crystals and secured in place with four Rhodium Plated Claws. This hangs from a fine Rhodium Plated Chain. The matching, slightly smaller earrings comprise one crystal solitaire surrounded with matching crystals secured with Rhodium Plated Claws. The full set made with crystals from Swarovski® dazzles and shimmers in subtle ways, making a statement of classic, minimalistic elegance that completely shows off this stunning set, this comes presented in its very own gift box.
This item is plated with the precious white metal Rhodium. This is one of the rarest metals in the world. It is part of a group of elements referred to as the platinum group metals (PGMs) or platinum group elements (PGEs). Carefully look after rhodium jewellery to keep its fantastic, highly reflective white finish to enjoy this item's beauty for years.