2021 LUXURY CHRISTMAS CRACKERS CREATED WITH SWAROVSKI® CRYSTALS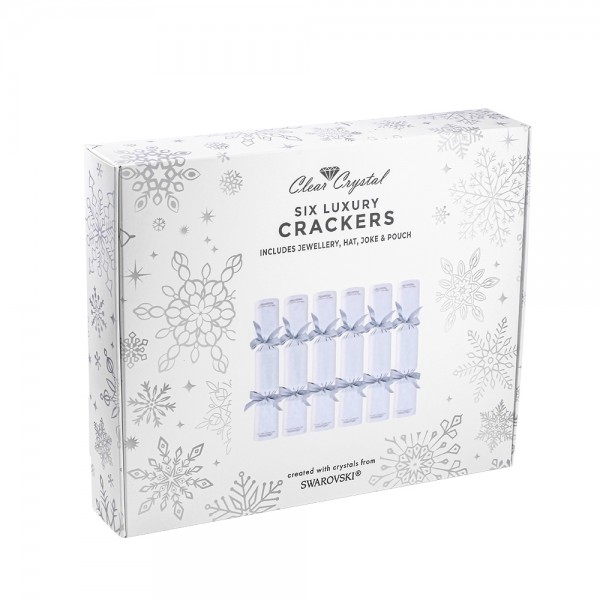 2021 LUXURY CHRISTMAS CRACKERS CREATED WITH SWAROVSKI® CRYSTALS
Clear Crystal Luxury Christmas Crackers featuring male & female Jewellery pieces created with SWAROVSKI® Crystals. Each box contains three male themed and three female themed pieces from our Clear Crystal range and can be enjoyed throughout the year, many of the gifts are unisex and are suitable for a Male or Female.
Gifts include:
Shark Bottle Opener
Wine Bottle Stop
Cross Necklace
Key Ring
8mm drop Earrings
Heart Shaped Pendant
Reindeer Brooch
Key Chain Bottle opener
Key Chain Pen
Zippo Style Lighter
Infinity Bracelet
Atomiser Perfume/Aftershave
Snowflake Pendant
KeyRing with Bottle Opener and Clip
Each set includes 12 Red, 12 Sliver and 12 Gold Ribbons.
* NOT TO BE SOLD TO ANYONE UNDER 12 YEARS – For the Republic of Ireland the minimum age of sale is 16. CATEGORY 1
**RED & GOLD Ribbons are FREE of charge and included if you would like to change colour themes**