2.5 CARAT Blue Lab-Created Sapphire Princess Cut Rhodium Plated Ring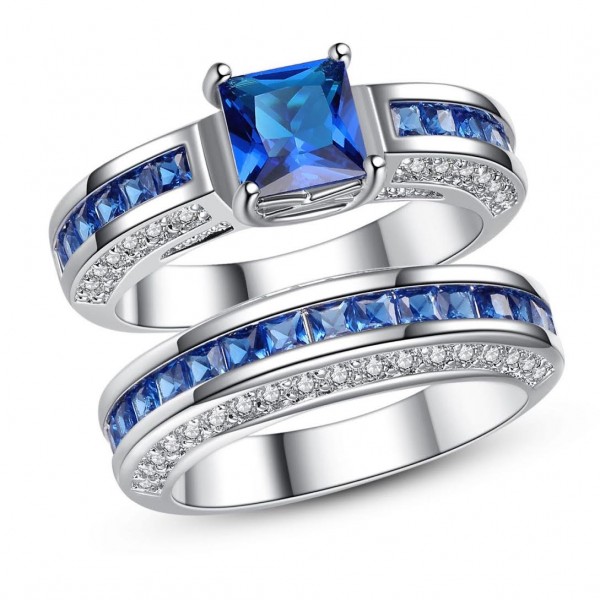 This stunning Ring Set made from Rhodium Plated features beautiful Princess Cut Blue Lab-Created Sapphire Gem Stones totalling 2.5 Carat, the main stone measuring an impressive 6mm x 6mm. This Ring set is available in 4 sizes 16mm, 17mm, 18mm and 19mm. The Ring comes with a Confirmation of product card, Product Care Instructions and a Velvet Ring Box.
Understanding your Lab-Created Sapphire Gem Stone: The Lab-Created Sapphire Gem has essentially the same optical appearance as a naturally occurring counterpart.
This item is plated with the precious white metal Rhodium. This is one of the rarest metals in the world. It is part of a group of elements referred to as the platinum group metals (PGMs) or platinum group elements (PGEs). Carefully look after rhodium jewellery to keep its fantastic, highly reflective white finish to enjoy this item's beauty for years.